Raleigh is a flourishing city in North Carolina, offering residents a unique blend of urban and suburban living. The city is home to a diverse array of businesses, including high-tech and research companies, as well as retail and dining options. Raleigh is also known for its strong commitment to the arts, with a variety of museums, theaters, and music venues. And, of course, Raleigh is also a prime destination for outdoor enthusiasts, with its many parks and greenways.
The real estate market in Raleigh is extremely robust. With many distinctive home styles and upscale neighborhoods from which to choose, home investors have plenty of
compelling options
in Raleigh. Whether you're looking for an elegant estate in one of the city's historic districts or a cozy bungalow in a bustling neighborhood, you're sure to find the perfect place to call home in Raleigh. Here are some of the most desired neighborhoods in Raleigh for home buyers and investors:
Downtown Raleigh
Downtown Raleigh is one of the most desirable neighborhoods. Situated near the city's center, downtown is within easy reach of all the best Raleigh has to offer. Whether you're looking for a night out on the town or a weekend spent exploring the great outdoors, you'll find what you're looking for just minutes from downtown.

Downtown Raleigh is home to some of the city's best shopping, dining, and entertainment options. From high-end boutiques to casual local cafes, there's something for everyone in this vibrant neighborhood. And many housing options available, from luxurious apartments to high-end condos to historic homes, downtown Raleigh has something to offer every homebuyer. If you're looking for an urban oasis in the heart of the city, look no further than downtown Raleigh.
Five Points
Luxury Raleigh homes and tree-lined streets make up the gorgeous Five Points neighborhood. Five Points offers easy access to shopping, restaurants, and nightlife. The area is also home to some of Raleigh's best schools. Families can enjoy a quiet suburban lifestyle while still being close to the city. The tree-lined streets and stately homes give Five Points a sense of elegance and sophistication, while the proximity to downtown makes it an ideal location for busy professionals.
Homes in Five Points are typically large and well-maintained, with plenty of space for families to spread out.
Roanoke Park
is a natural gathering spot in Five Points, offering a playground and greenspace for residents to enjoy. Locals love the craft breweries and arts venues in Five Points. Five Points is a perfect option if you're looking for a well-rounded neighborhood with gorgeous homes.
Moore Square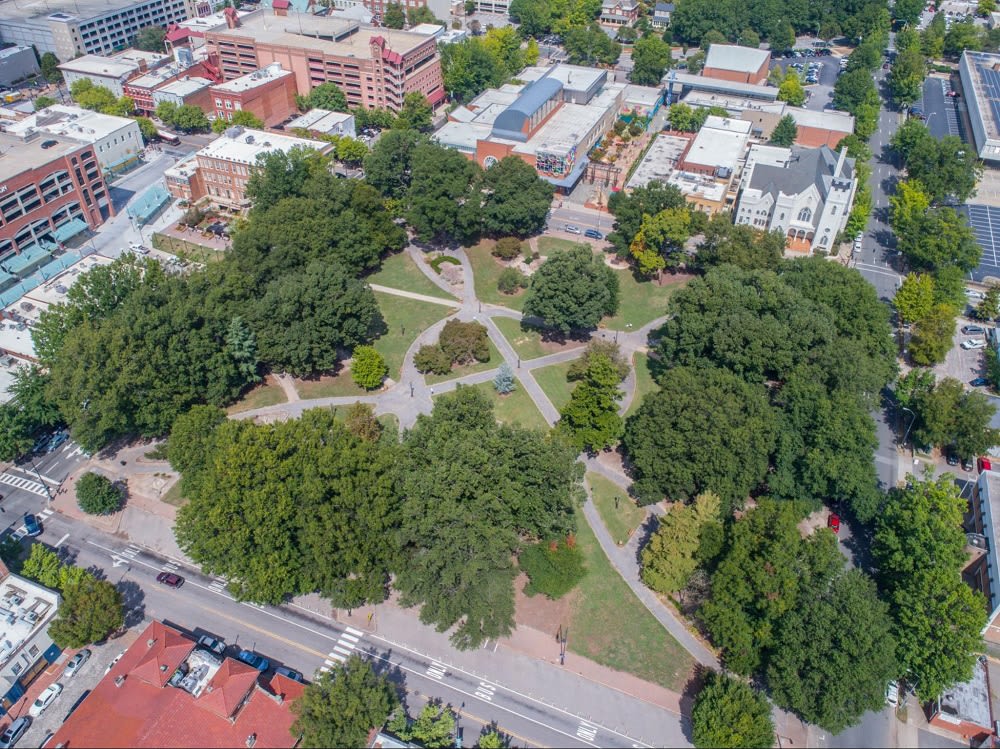 Just steps away from the excitement of downtown Raleigh, Moore Square is one of the city's most desirable neighborhoods. The area is home to a mix of historic homes and modern apartments, as well as a variety of shops and restaurants. tree-lined streets and peaceful parks, Moore Square is a great place to call home. The neighborhood is also convenient to all that Raleigh has to offer, including performing arts venues, art galleries, and the North Carolina Museum of Natural Sciences.

Moore Square offers an urban oasis for homebuyers and investors. The bustling neighborhood is one of Raleigh's most coveted for its lively atmosphere and unbeatable access to cultural amenities.
North Hills
North Hills is one of the most coveted Raleigh neighborhoods for homebuyers. The neighborhood offers a luxurious lifestyle with plenty of amenities and a central location. North Hills is home to an upscale mall, restaurants, and boutiques. The neighborhood is also close to downtown Raleigh, making it a convenient place to live for working professionals.

North Hills offers beautiful parks and green spaces, making it a great place to raise a family. The neighborhood's beautiful landscaping and tree-lined streets create a park-like setting that is perfect for relaxing or entertaining guests. If you're looking for a neighborhood that has it all, North Hills is an excellent choice.
Cameron Village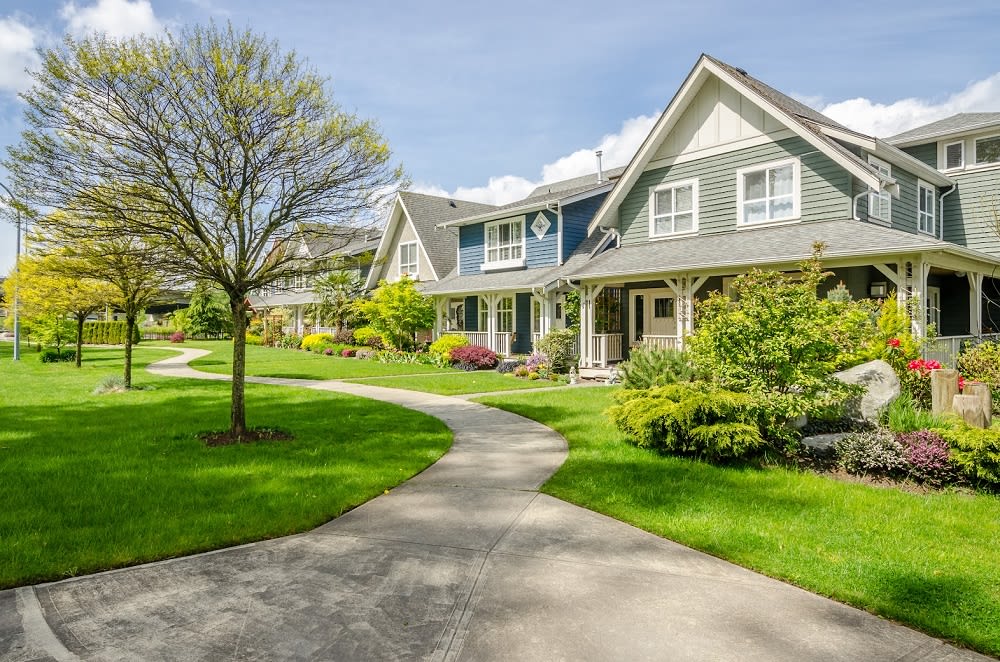 Cameron Village is a beautifully planned neighborhood in Raleigh that offers its residents a high quality of life. The streets are lined with trees, and the homes are well-maintained. This neighborhood is also convenient to many amenities and has excellent schools. Cameron Village is just minutes from downtown Raleigh, making it easy for residents to enjoy all the city offers. There are shops, restaurants, and parks within walking distance, facilitating a strong sense of community in the neighborhood.

The friendly atmosphere makes Cameron Village a popular choice for young families and retirees. If you're looking for a Raleigh neighborhood that offers a high quality of life, Cameron Village is an excellent option.
North Raleigh
Picturesque, suburban, and brimming with every imaginable amenity, North Raleigh is an amazing place to live. Home to exclusive residential neighborhoods, the
North Ridge Country Club
, parks, and shopping and dining establishments, the area could easily be described as all-encompassing.

For added convenience, North Raleigh sits along two of the area's major interstates — Interstate 540 and Interstate 440. This is especially valuable for commuters who routinely travel in and out of the city center.
Briar Creek
Situated ultra close to the Research Triangle, Briar Creek is great for those who desire life in an exceedingly convenient locale. Midway between Raleigh and Durham, residents can access almost any area restaurant, store, attraction, or business within minutes. As an added bonus, residential communities are peaceful and suburban, offering a superior sense of seclusion and tranquility.
Ready to invest in Raleigh real estate?
Contact Sharon Evans
to explore your options. Sharon is an expert broker with
Triangle Experts
, and her team of real estate professionals can help you find your dream home in the perfect neighborhood.